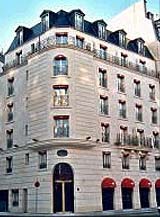 Founded in 1946 by M.K. Guertin, a California-based hotelier with 23 years of experience in the lodging industry, Best Western International Inc. is today the world's largest lodging brand, with more than 4,000 independently owned and operated hotels. Based in Phoenix, Arizona, Best Western offers more than 300,000 quality guest rooms located in 80 countries and territories throughout North America, South America, Europe, Asia, Africa, the Middle East and the South Pacific.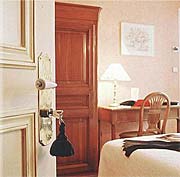 The independent advantage offered through Best Western has been a cornerstone in U.S. markets for 56 years, and in Europe for 26 years. Ours is the most unique brand in the hospitality industry. Nowhere else will you find hotels that were formerly castles built by Napoleon or hotels that are giant igloos constructed of ice blocks each winter. Nearly 80% of our hotels in Europe received three or four-star ratings.
Beginning in 2002, all Best Westerns around the globe will offer BestRequests™, 16 of the most frequently requested guest amenities and services. They include: available continental or hot breakfast, free local phone calls (up to 30 minutes) and long distance access, data port connections in all guest rooms, iron and ironing boards, hair dryers, coffee/tea makers in all rooms, 50 percent designated non-smoking rooms, complimentary toiletries available upon request (razors, toothpaste, shaving cream, sewing kits), bottled or canned water available on-site, photo copies available on-site during business hours, king-sized beds in a minimum of 10 percent of rooms, clock in all guest rooms, in-room music, upgraded shampoo size and at least one English speaking TV channel at international locations.
The Comforts of a Best Western Stay
Although Best Western properties are independently owned and operated, we have provided here a sample of the comforts offered by the Best Western Hôtel Bradford-Elysées, a 4-star property in Paris. Full details of each hotel's individual amenities can be viewed by clicking on its name in the properties list or using our Search Form.
Hotel Amenities

Lounge
Free newspaper
Baby-sitting services upon request
Concierge
24-hour front desk
Fax and photocopies services
Buffet breakfast €21 per person per day
One child 4 years and under stays free with 2 paying adults sharing existing bed
Babysitting service
Express check-out
Theatre ticket desk
Shoeshine service
Foreign currency exchange
Multilingual staff
Free baggage hold
Laundry and valet services
Safe deposit boxes
Elevators
Public pay parking nearby

Guest Room Facilities

Satellite television
Fully air-conditioned/individually controlled
Mini-bar
Coffee/tea maker
Dataports
Hairdryer
Iron and ironing board
Room service available from 11:30 a.m. to 11:00 p.m.
Key cards
Direct dial phone
AM/FM alarm clock
Radio
Wake-up call service
Double-glazing windows
Bathroom amenities
Safe
Family suites available
12 non-smoking rooms available
Check prices & availability for your travel dates:
| | |
| --- | --- |
| Paris (by arrondissement) | |
| | |
| --- | --- |
| Normandy | |
| | |
| --- | --- |
| Provence | |
| | |
| --- | --- |
| Rhône-Alpes | |
Use the Search Form below to locate properties in the city of your choice, specifying the name of the hotel (if you know it). Leaving the hotel name blank will return results for all properties in that city — depending on the location, this list may be rather long. On the other hand, if you specify the hotel and leave the city blank, you will be presented with all locations of that hotel name (or chain) throughout France — or any other country which you may have selected. This latter method is useful, for example, if you wished to find all Mercure Hotels (or any other brand) in the world.
For your convenience, all search results will list first those establishments for which we have negotiated special Internet rates. All listings will also show the range of their rates for different rooms and suites, with links to view pictures and particulars for each hotel. Once you have selected a facility which meets your preferred location, amenities, budget, and travel dates — you can instantly reserve your hotel stay using our totally secure booking service.
Book all your travel arrangements at Discover France...
We look forward to serving your every travel need — including air, auto, bus and rail transportation, guided tours, hotel and youth hostel reservations, vacation rentals, cruises, currency exchange and more. Discover France is constantly expanding its services to better reflect the needs of our visitors. We are dedicated to your satisfaction, and grateful for your patronage and support.