Overview
Golden Tulip is one of the leading European franchisers of 3- and 4-star hotels in Europe. At present, the Golden Tulip portfolio comprises some 30,000 rooms at approximately 300 hotels, spanning 240 cities in 42 countries. Out of these, 240 properties are located in Europe (more than 30 throughout France). We are proud to announce that seven new hotels have recently opened in the Netherlands.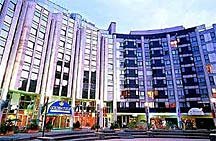 The franchising operation markets two brands:
Golden Tulip Hotels
Golden Tulip Hotels are Superior First Class (4-star) hotels, offering international standards of comfort, service and facilities. They are also individual properties, which reflect the traditions and flavor of their locale. Situated in key urban areas and the better resort destinations, some are close to airports and local access routes, whilst others are located in business districts or close to local conference centers. Most have their own meeting rooms, and many offer leisure facilities.
Tulip Inns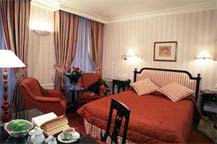 Tulip Inns offer comfortable, 3-star accommodation at convenient locations in city centers or close to major access routes. They provide well-maintained, functional accommodation and friendly service as well as exceptional value for the money — whether your stay is for business or pleasure.
International Standards of Quality
Our extremely selective recruitment of franchisees, as well as a standardized policy of quality control, guarantees that travelers will experience the same high international standard of quality and service within both brands.
Golden Tulip has been a Preferred Travel Partner of KLM Royal Dutch Airlines since 1975. In addition to KLM, Golden Tulip participates in other selected Frequent Flyer Programs, including those of Northwest Airlines, American Airlines, Alitalia and Air France.
Check prices & availability for your travel dates:
| | |
| --- | --- |
| Paris (by arrondissement) | |
| | |
| --- | --- |
| Ile-de-France (by department) | |
| | |
| --- | --- |
| Alsace (by department) | |
| | |
| --- | --- |
| Aquitaine (by department) | |
| | |
| --- | --- |
| Burgundy | |
| | |
| --- | --- |
| Provence (by department) | |
| | |
| --- | --- |
| Rhône-Alpes | |
Use the Search Form below to locate properties in the city of your choice, specifying the name of the hotel (if you know it). Leaving the hotel name blank will return results for all properties in that city — depending on the location, this list may be rather long. On the other hand, if you specify the hotel and leave the city blank, you will be presented with all locations of that hotel name (or chain) throughout France — or any other country which you may have selected. This latter method is useful, for example, if you wished to find all Mercure Hotels (or any other brand) in the world.
For your convenience, all search results will list first those establishments for which we have negotiated special Internet rates. All listings will also show the range of their rates for different rooms and suites, with links to view pictures and particulars for each hotel. Once you have selected a facility which meets your preferred location, amenities, budget, and travel dates — you can instantly reserve your hotel stay using our totally secure booking service.
Book all your travel arrangements at Discover France...
We look forward to serving your every travel need — including air, auto, bus and rail transportation, guided tours, hotel and youth hostel reservations, vacation rentals, cruises, currency exchange and more. Discover France is constantly expanding its services to better reflect the needs of our visitors. We are dedicated to your satisfaction, and grateful for your patronage and support.