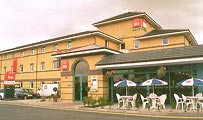 ibis operates over 630 hotels in 34 countries, with a particularly strong presence in Europe (580 properties). About one-half of its hotels are located in city centers, as well as at strategic and tourist sites or close to airports. Every day, the Ibis hotel network makes it easier for you to travel, on business or for pleasure.

Because quality is not a word we use in vain, and the hotel service is our trade, Ibis teams at more than 630 locations are waiting to serve you. Even in the middle of the night — we are proud of making a concrete commitment with our 15-minute Guarantee Contract. So — if by some misfortune you have any little problem, we set ourselves 15 minutes to solve it. Otherwise? You will be our guest.

ibis is the first 2-star hotel brand in Europe to receive the ISO 9002 Certification, bestowed by BVQI (Bureau Veritas Quality International), a label which guarantees the professionalism of our teams and the reliability of our organization. Of course, although we are very pleased to receive this label, our pride is even stronger when we see the smiles on our customers' faces every day!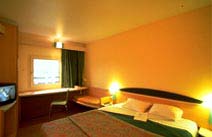 Our guestrooms are furnished in a modern style — comfortable and restful, a cozy bed, a functional bathroom, simple but real pleasures... Your closest family around you (free for a child under 12 in the parent's room and breakfast at half price)*, a phone call to your best friend, a good film on TV, even your dog loves to be here! Everything bodes well for a wonderful stay...
*Available at most locations, subject to the hotel's facilities.
For your in-room entertainment, we offer a wide selection of TV channels from around the world. In every country: local channels, plus 5 international, one movie, one sports, & one news channel. In France: also features Canal+ and 3 channels from Canalsatellite.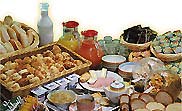 Whether you have a craving for a late-night snack, or you just want a wonderful breakfast to start off your day, Ibis accomodates! Snacks are available from the bar or reception at any time of the day or night. (Our selection of tasty baguettes is sure to satisfy your hunger!) Bar : Our traditional and contemporary style bars are warm and welcoming — an ideal place in which to relax — whether on business or pleasure. Breakfast : Ibis serves breakfast non-stop for 8 hours, from 4 a.m. to 12 noon. The self-service breakfast buffet is most extensive between 6:30 - 10 a.m., when you are free to eat your fill!
The Ibis reception teams welcome you at any time of the day or night. Most importantly, we are always available to take care of the smallest detail, enabling you to have a restful and comfortable stay. Give us a try — we are certain you will be so pleased that you'll return time and again!
Use the Search Form below to locate properties in the city of your choice, specifying the name of the hotel (if you know it). Leaving the hotel name blank will return results for all properties in that city — depending on the location, this list may be rather long. On the other hand, if you specify the hotel and leave the city blank, you will be presented with all locations of that hotel name (or chain) throughout France — or any other country which you may have selected. This latter method is useful, for example, if you wished to find all Mercure Hotels (or any other brand) in the world.
For your convenience, all search results will list first those establishments for which we have negotiated special Internet rates. All listings will also show the range of their rates for different rooms and suites, with links to view pictures and particulars for each hotel. Once you have selected a facility which meets your preferred location, amenities, budget, and travel dates — you can instantly reserve your hotel stay using our totally secure booking service.
Book all your travel arrangements at Discover France...
We look forward to serving your every travel need — including air, auto, bus and rail transportation, guided tours, hotel and youth hostel reservations, vacation rentals, cruises, currency exchange and more. Discover France is constantly expanding its services to better reflect the needs of our visitors. We are dedicated to your satisfaction, and grateful for your patronage and support.