The Most Convenient Way
to Order Foreign Currency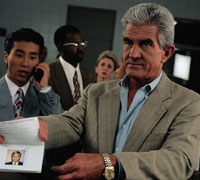 Have you ever arrived in a foreign country with no currency - and found that the banks are all on strike?
Have you ever had to tip a porter with a $20 traveler's check?
Well, it has happened to us. So we know how essential it is to buy foreign currency before you travel, for everything from taxi fares to fast food.
Now it's easy - with Direct FX you can have foreign currency and traveler's checks delivered to your door.

Speedy Secure Delivery
Let us do the work and deliver foreign currency directly to your home or workplace. Your money is delivered by the registered mail system of the U.S. Postal Service. Next-day delivery is available.


Several Easy Ways to Order
Direct FX accepts Visa and Mastercard for foreign currency purchases. You can also pay by wire transfer or bank draft.


Place your foreign currency order from your desktop!
This is the easiest, most efficient method to obtain foreign currency. We use secure server technology to ensure that your credit card details are protected. Your credit card information is always encrypted while it is on the net.


The most up-to-date, guaranteed rates.
We update our rates frequently and what you see when you place your order is what will arrive at your door in the next few days. Our low overhead and our foreign-exchange experience ensure that our rates are always competitive.
A supply of the local currency when you first arrive in a new country helps settle your nerves, makes the first few hours easier and gives you a head start over fellow travelers who waste time standing in line at local foreign currency bureaus.

It gives you freedom and peace of mind.

Technology Licensing - click here
---
Questions about Direct FX?
Click here to see our comprehensive Help section, which includes Frequently Asked Questions about currency exchange, instructions on how to purchase currency online with Direct FX, and details about the company.
Contact Information
Direct FX
331 Darby Lane
Mountainside, NJ 07092
USA
Tel: (212) 214-0825
Fax: (212) 214-0825
Email: admin@foreign-currency.com
Corporate Inquiries
Direct FX has a program specially designed for major users within both small and large corporations such as sales departments, treasury, in-house travel organisations, etc.
We also can offer discounts for large purchasers and additional convenience such as tracking purchasers by user, department or special delivery requirements.
Please use the e-mail address below to inquire about the full abilities of Direct FX to manage your FX needs.
Tel: (203) 655-4806
Email: corporate@foreign-currency.com
---
Development & secure hosting: Textor Webmasters Ltd